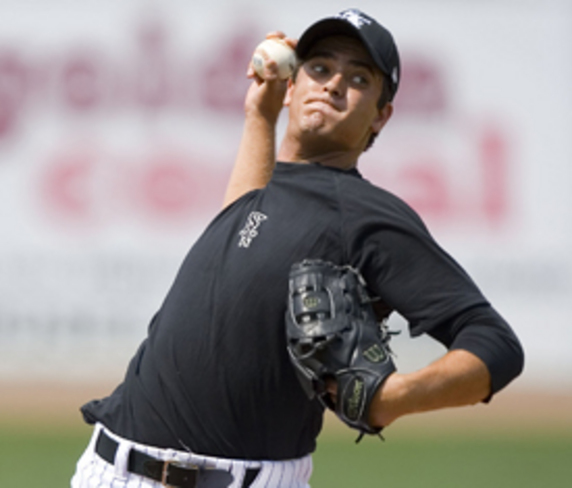 I've been busy lately, so I haven't been able to post updates on what is going on down in Arizona. Instead of going through every game I missed, I posted the stats of the prospects representing the White Sox. The first set is the hitters.
Click to enlarge.
Andy Wilkins is having a monster year as you can see. This is surprising considering he was the the least talked about hitter going into the AFL season. Carlos Sanchez is having a decent season in the AFL. What pops out the most concerning Sanchez is his 8 stolen bases. Trayce Thompson is struggling, only batting .188. The positive is Thompson has improved his plate discipline as he has 10 strikeouts compared to 9 walks.
The big story here is Andre Rienzo. Rienzo has been the best pitcher on the team through his first four starts. He is also second on the team with 17 strikeouts. He has been the talk of the minor league system in the month of October.