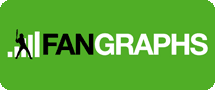 Earlier today, FanGraphs released their top 15 White Sox Prospect list
which can be found here
. Although I have yet to release my rankings (which I hope to have done within the month), below are some comments and analysis on this particular list.
- To nobody's surprise, Courtney Hawkins tops the list. He seems to be the consensus pick for the top Sox prospect and I have yet to see a list without Hawkins at the top.
- OF Trayce Thompson, OF Courtney Hawkins, 2B Carlos Sanchez, and RHP Erik Johnson have been in the top four so far in the three big lists that have been released so far (FanGraphs, Baseball America, and John Sickels).
- I think many fans who follow the farm system are surprised to see RHP Simon Castro off the list and Jacob Petricka on it. John Sickels didn't even have Jacob Petricka in his top 25 while Castro was 11th (and that might have been to low).
- Two other surprises on this list to me are 1B Andy Wilkins and C Sammy Ayala. In my
top 5 catchers list
, I had Ayala 3rd behind Josh Phegley and Kevan Smith. Ayala, while he may very well end up being better than the other two in the future, he hasn't done anything yet. Wilkins was left off of John Sickels' top 25 after he struggled last year hitting-wise.
Follow Pale Hose Prospectus on Twitter -
@ChiSoxProspects