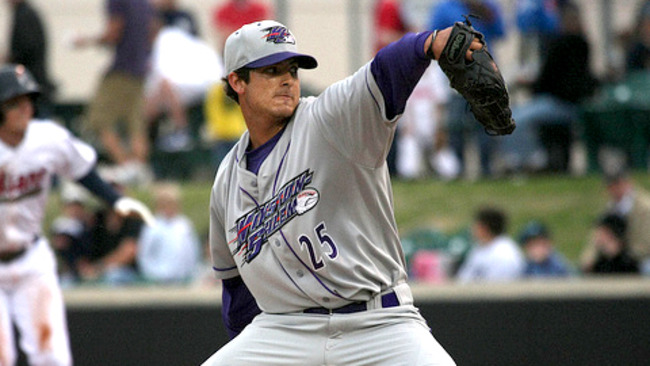 Andre Rienzo (bleacherreport.com)
I've been away from here for a while. Here are the stats from every player for the past five days.
Hitting:
Andy Wilkins:
2-7, 2B, 2 RBI, 2 K, 2 BB, 1 SB
Carlos Sanchez
: 2-11, 2B, 2 BB, 4 K, 1 SB, 1 CS
Trayce Thompson:
1-9, 1 BB, 3 K
Besides Andy Wilkins, who I named
Prospect of the Week
last week, White Sox hitters have combined to go 3-18 with 7 strikeouts and no runs driven in.
Pitching:
Andre Rienzo:
Rienzo started on Thursday and went 4 innings, striking out 5 while only giving up a single walk, and gave up a run on 2 hits.
Taylor Thompson:
Thompson pitched 2 innings on Wednesday, giving up 3 hits and no runs. He struck out 1 and didn't walk any.
Santos Rodriguez:
Pitched an inning and recorded a K.
Salvador Sanchez:
Went an inning, walked one, struck out one.
Rienzo has been really impressive so far.